About HRI
Honda Research Institute, USA was established in 2003 as North America's advanced research center that provides innovative solutions to complex problems with direct applications to Honda's current and future technology roadmap. Our team of scientists and engineers create technologies, often through a scientific process, and apply them to real situations, addressing more than just abstract principles. Our core principles include:
Maintaining a commitment to high quality and innovative research that supports Honda's short and long term strategy.

Fostering an open innovation model that establishes partnerships and alliances with academia and the private sector.
Honda Research Institute - Silicon Valley
70 Rio Robles
San Jose, CA 95134
HRI_contact@honda-ri.com
Our office located in San Jose California engages in material science and computer science related research activities. The computer science division focuses in research areas related to automated vehicles, machine learning and computer vision, frontier robotics, and human factors and ergonomics. The material science division focuses on immersed intelligence, nanomaterials and quantum sensing and computing.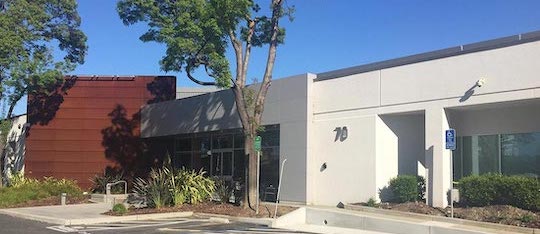 Honda Research Institute - Detroit
2420 Oak Valley Drive,
Ann Arbor, MI 48103
HRI_contact@honda-ri.com
HRI-Detroit is located in Ann Arbor, Michigan, next to the University of Michigan campus and a few major automotive OEMs R&D centers. Our research domain includes vehicle-to-everything (V2X) and automated vehicle research to enhance safety, mobility, and sustainability to a variety of road users such as drivers, pedestrians, and micromobility users/providers. The Prototyping Department focuses on open innovation, external collaboration, and fast PoC prototyping activity. The Data and Communication Department's research focuses on connected and automated vehicle and road users' data analytics, Honda-unique applications, wireless communication such as 5G, and edge computing.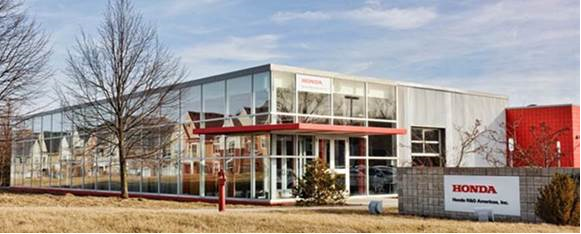 Honda Research Institute - Ohio
1255 Kinnear Road
Columbus, OH 43212
HRI_contact@honda-ri.com
HRI-Ohio is located in Columbus, Ohio, on the west campus of The Ohio State University. Our mission is to create sustainable mobility futures through collaborative research and data-driven innovation. There are three domains we particularly focus on: energy and battery technologies, mobility human-computer-interaction, and software defined mobility.