About Us
​Honda Research Institute, USA was established in 2003 as North America's advanced research center that provides innovative solutions to complex problems with direct applications to Honda's current and future technology roadmap​. Our team of scientists and engineers create technologies, ofte​n generated through a scientific process, and apply them to real situations, addressing more than just abstract principles.​​​ Our core principles include: (1) Maintaining a commitment to high quality and innovative research that supports Honda's short and long term strategy.​​ (2) Fostering an open innovation model that establishes partnerships and alliances with academia and the private sector.
HRI-US Research Centers​​
Our offices are located San Jose California and Columbus Ohio. The San Jose research center focuses on computer science and related research​ themes, including autonomous systems, human machine interaction, and computer vision. Material science related research is conducted in the Columbus research center on the campus of The Ohio State University. The research themes in the Columbus research center include advanced material analysis, advanced batteries, nanomaterials for energy applications, and synthesis and studies of nanomaterials.
Honda Innovations (Honda R&D Innovations, Inc.)
Co-located with HR​I-US is Honda Innovations (Honda R&D Innovations, Inc.), another Honda R&D company. Honda Innovations drives transformative collaboration within Honda – Leading open innovation initiatives globally, Honda Innovations partners with innovators of all shapes and sizes from startups to global brands. Focus areas include: Connected Vehicle/IoT, Human Machine Interface, Machine Intelligence/Robotics, Personal Mobility, Sharing Economy, Connected Services, Clean Energy, and Industrial Innovation.

​For more information about Honda Innovations, please visit http://www.hondainnovations.com/.​
San Jose Research Center
​​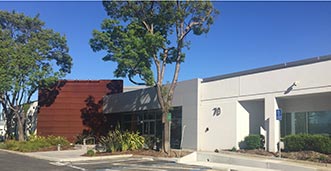 ​
Columbus Research Center
​​